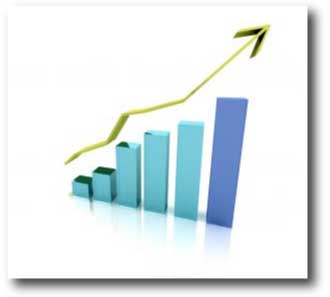 From Solutia earnings conference call for Q3 2011. On this call were Jeff Quinn, Solutia's Chairman, President and Chief Executive Officer; Mike Donnelly, Executive Vice President and Chief Operating Officer; and Jim Sullivan, Executive Vice President and Chief Financial Officer.
Quick summary is that domestic window film sales are mostly flat. Growth driven by adoption of window films in high end markets in China. Solutia sees SouthWall acquisition as important step to continue this market development.
Here are some excerpts from the call relevant to the window tint industry. Solutia sells window film products sold under brand names such as Huper Optik and V-Kool.
Additionally, in our Performance Films division, we have our solar window films for both architectural and automotive applications. Our aftermarket solar window films continue to grow North of 25% year-to-date driven by strong performance in our premium V-KOOL brands in Asia. Therminol in the solar market continues to achieve new solar plant fills but saw a decrease year-over-year due to timing of fills. We expect a strong fourth quarter in this business.
As Jeff mentioned previously, we look forward to welcoming the addition of Southwall and the additional capacity of the Aimcore assets in Taiwan. Performance Films strategy this year has been in line with our goal with 19% growth year-to-date. We believe the Southwell acquisition will help elevate our global leadership in the films business by improving our growth in existing markets, accelerating the step change in our technology efforts and further expanding our geographic footprint.

The Southwall acquisition joined Solutia's commercial and market expertise with Southwall's technology and manufacturing capabilities. It secures Solutia's access to Southwall's proprietary XIR technology, a key base material for our premium V-KOOL window film. In addition, it will add "state of the art" manufacturing capacity and capabilities, allowing us to optimize asset utilization across the globe in support of a fast-growing demand for high-tech films for the electronics and energy markets.
Performance Films results are summarized on Slide 17. Net sales for the third quarter totaled $74 million, up $1 million or 1% compared to the third quarter of 2010. Selling prices and currency translation were both up 1%, partially offset by a modest decline of 1% in sales volumes. Aftermarket automotive window film sales in the quarter were up 15% versus 2010 with the majority of this growth coming from Asia driven by strong demand for our premium Novomatrix V-KOOL and Huper Optik brands and the continued development of the predelivery installation market in the region.

Aftermarket architectural window film sales were up about 4% in the quarter versus 2010. This growth was, again, mainly in Asia. Flexvue sales were down about 22% in the quarter due to the e-reader industry working off excess inventory in the temporary displacement of release liner sales that Mike referenced earlier.