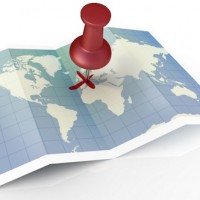 The "Starting a Window Tint Shop" series will explore the many facets of a window tinting business topic by topic to help new window tinters or old tinting pros understand the business side of window tinting and start their own tint shop. Window tinting is an art as much as a science, so nobody should ever claim to have all the answers. That being said, TintCenter has been an online resource for window tinting consumers for almost a decade. We talk and answer questions for thousands of window film customers each month. Our Price Quote Advertising Program has been helping tint shops across the country hook up with customers for 6 years. We hope to share some of the experience we have accrued so far.
#1 Factor – Location
There are many factors to the success or failure of a window tint shop. The most important is the location of the shop itself. Window tinting is a local business. Even if you have the best reputation for installation quality in the entire region, but your shop is not in a convenient location by distance and accessibility to your customers, your business volume can suffer. We feel that the maximum distance customers would consider coming to your shop to be between 20-30 miles for urban centers and 30-40 miles for rural areas.
Understanding Customer Demand
You want to find a location for your window tint shop that maximizes the amount of potential customers within this maximum distance. It is best to have a tint shop right in the middle of a region whose citizens embrace and ask for window tinting services already. There are many anecdotal ways to get an understanding of the demand for window tinting services. One simple way to do a comparison between City A and City B is just to find a busy street corner in each city and count the number of tinted cars that pass in a 15 minute period. The exact numbers are not important, but if City A has dramatically less tinted cars than City B, you can probably expect that there is much less window tint demand in City A.
Location Finder Tool for Window Tint Shops
A more scientific way is to use our Tint Shop Location Finder tool that marks every price quote request from a customer this website has received for auto tint and home tint services in the last month on a map. You can dive into the map to determine the best location with the most window tinting demand in the entire USA. You will quickly see in a visual way why opening a tint shop in South Dakota would be much tougher than a shop in Colorado. If you want to receive these tinting price quote requests to enhance your business, sign up for our Price Quote Advertising Program.
Using this mapping tool for visualizing tinting demand, you can see that the top 5 states with the heaviest demand for window tint are:
California
Florida
Texas
New York
Georgia
States with the lowest demand for car tint or home tint are:
Wyoming
Montana
Alaska
Vermont
North Dakota
Neighboring Businesses Impact You
Once you are satisfied with a city with high demand for tinting services, you can start talking to real estate professional in finding a business location within the city suitable for operating a tint shop.  Pay attention to what types of businesses around each location.
Can a customer easily find your shop in this location?  Is it surrounded by other businesses that compete with or distract the customer?  How much foot traffic or car traffic is there in this location?  Usually the higher the traffic the better, but if traffic is so high that getting to your shop or parking is difficult, many potential customers may decide not to purchase from you without even walking in the door and speaking with you.
We have seen successful tint shops operate out of a gas station, strip mall, shopping malls, and even a parking lot of a car wash business.  We have also seen businesses fail because the shop was located in the basement of a building, in a shady part of town with low rent, too far away from customers, or right next door to another tint shop that looked more professional.
Although the monthly rent is usually the dominant factor in deciding locations, all these other factors like free marketing, convenience for customers, and local business synergies are just as important.
Summary
Location is very important factor for the success or failure of a tint shop.  Choose carefully and take your time in location decisions.  Make sure that there is demand for window tint services before seriously considering specific locations for a shop.  Find locations with synergy with nearby businesses to help draw customers and improve your chances for completing sales.
Stay tuned for our next post in this series.  We will be covering choosing between window film brands.