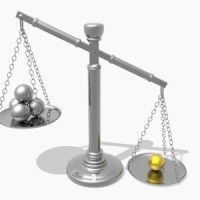 Congratulations to the winners of the Stars Challenge Science Competition of 2011.  The winning team is from Mother Teresa Regional School located in Atlantic Highlands, NJ.  This eighth grade team were encouraged to use the scientific method to address a real-life problem, and one of the team members, Maria Alzate, proposed looking at ways to cool down their hot classroom when the sun is pounding down on them in the morning.  Atlantic Highlands Herald does an excellent job breaking down the thought process:
Classrooms on one side of the building in particular are very hot due to the sun shining into the window.  Students proposed a variety of material to be used from aluminum foil to car window tinting to help block out the sun's rays.

For several weeks, students recorded the temperature in each room three times a day to determine which material helped reduce the room temperature.  Students conclude that the 5% Gila Tint worked best based on their data collection.  There were a few variables which students discussed not taking into account such as number of students in the classroom during the day or if the windows were opened.  Students then created a power point presentation and a display to be presented to the judges of the Stars Challenge.
The winning team received $1,000 to spend in their science classroom.  That amount should easily cover the tinting needed to shield the kids from overheating during the hot days.
TC was surprised that Gila car tint was used for residential tinting purposes.  Gila is a DIY brand from Llumar Window Films found at stores like AutoZone or other car parts chains.  Gila is not a professional-quality window film and has lower performance characteristics than any top-tier or mid-tier film brands on the market.
Although it was natural that Gila 5% performed best for these students, I can only imagine the additional improvement when compared to a professional quality window film brand AND a proper residential window tint.  Let's have an understanding regarding some of the differences between home tint and car tint.
Exterior Reflectivity
There are many state window tint laws limiting the reflectivity of auto tint for legitimate safety reasons.  Unfortunately, reflectivity is the most effective way to direct heat away from the interior of a car or home.  Because of this reflectivity limit, it is natural to see the maximum heat rejection for car tint to be around 40%, whereas home tint solar heat rejection can easily reach 70%.
Metallic Construction Materials
Due to the abundance of electronics requiring reception within an automotive vehicle, car tint is engineered not to interfere with GPS, cell phone, satellite radio signals.  This is the reason why most car tint films are dyed or hybrid (combination of dyed and metallic) in construction.  Dyed materials will not interfere with signals, but does suffer from reduced color stability and lower heat rejection characteristics when compared with the more metallic home tints.
Window Film Adhesive
The adhesive layer on window film helps bind the film to the flat surface of glass.  For the US market, the standard adhesive for car tint is PSA (pressure sensitive adhesive).  The best example is that of a sticker that is naturally sticky and pressing it down on a surface activates the bonding.  Home tint generally is sold with CDA (clear dry adhesive).  This allows tinters to choose when to activate the adhesive using a water solution.   Once the adhesive is activated, then it can be placed in the desired location for bonding to the surface.  CDA allows window tinters more control when placing film on large glass surfaces.
Solar Rejection Performance
Gila Car Tint 5% - 44% Solar Energy Rejection
SolarGard Silver Home Tint 20%  - 77% Solar Energy Rejection
ASWF Firewall Home Tint 20% – 78% Solar Energy Rejection
Conclusion
Although car tint can be used on residential applications, you are sacrificing a tremendous amount of solar protection.  It is best to identify a home tint with the characteristics you need.  Feel free to contact us at TintCenter if you need a window film recommendation, browse through our window film catalog, or get a price quote from trusted tint shops in your local area.