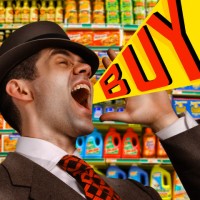 Excellent tinting article written by Jared Diamond from Dealer Marketing Magazine, which helps auto dealers with marketing advice.  With increased amounts of options for marketing from print, magazines, tradeshows, tv, radio, internet, what is the most effective for your business?  It is a tough question to tackle, and much of the advice for car dealers also apply to tint shops.  Some excerpts from the article that tint shops should keep in mind are:
Before advising your client to zone in on a target price range, it's highly worthwhile to explain what accounts for price variation to begin with. It's highly probable that prior to purchasing their vehicles, they set out certain quality expectations. You didn't let them down with that. You most likely explained how quality difference in vehicle options would make a sizable impact on the final price. Be sure to explain that the same is true for window tinting.
It's true: Not all tinting products are the same. If your client wants a hands-on demonstration, instruct them to stand at any busy street corner. After watching 50 tinted vehicles pass, there's an extremely good chance that they'll notice a difference you were talking about. It's essential to explain that window films are made with a variety of materials. While some materials appeal to the budget-minded, others make their mark with luxury customers.
In all, it's essential for your clients to have command over any purchase made for their vehicles. This is a great time to educate them. This is especially true for a purchase like window tinting that is made only once per vehicle cycle. Wouldn't it pay to know that you took several minutes to enrich a client's understanding of something that could truly go a far way? In this world of elevating client standards, don't just sell the vehicle. Be an advocate to your client. That alone can work to build trust for decades.