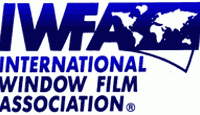 IWFA is a non-profit industry group that helps promote window film to the mass market.  IWFA recently released a consumer's information booklet on window film.
"Many consumers are deciding for a variety of factors to stay in place and are looking for ways to improve the curb appeal and efficiency of their homes," said Darrell Smith, executive director of the IWFA. "Window film is a long-term and cost-effective solution for home improvement challenges. It can reduce energy consumption by reducing solar heat gain, and reduce the carbon footprint, while allowing you to enjoy natural light without the negative impact of harsh glare and UV exposure," he added.
The booklet answers such common questions as:
What is window film, why do I need it?
What can window film do for me?
High energy costs?
Is window film validated or certified?
What types of window film is there?