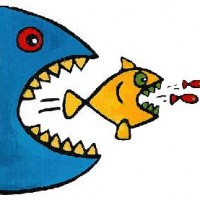 Solutia is the mother company of many well-known brands of window films like Llumar, Southwall, Huper Optik, and V-Kool.  News dropped this week that Eastman has entered an agreement to purchase all of Solutia, creating a behemoth of a company.
"The merger is financially compelling for Solutia's shareholders, delivering immediate value and enabling investors to benefit over the long term from the combined company's growth," Zona adds. Solutia shareholders will receive cash and stock valued at $27.65 per Solutia common share, representing a premium of 42 percent and a total transaction value of approximately $4.7 billion, including the assumption of Solutia's debt, she says.
At a 42% premium price to market value, it seems to be quite a generous pricing that a large business of this size cannot ignore.  We all know pretty much everything about Solutia, but who is Eastman Chemical Company?
Eastman Chemical started back in 1920 by George Eastman of Eastman Kodak fame.  Film processing needed chemicals, and Eastman Chemical initially addressed this need.  Over the course of the last 100 years, Eastman Chemical expanded to become a global supplier of goods, addressing product markets like:
Coatings, adhesives, specialty polymers and inks
Fibers
Performance chemicals and intermediates
Polymers
Specialty plastics
Eastman's recent expansions into emerging global markets have not been as strong as hoped, but with the acquisition of Solutia with its strong performance of window films in Asian markets, Eastman hopes to re-ignite its global growth prospects.
Some links for those interested: