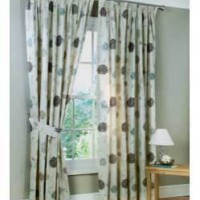 Combining the sensual and upscale tastes into window treatment design is quite an art.  Wall Street Journal, long read by a well-heeled business owners, wall streeters, and generally aflluent, goes into depth describing the thinking behind curtain design, and happily even gives a description of window tint's role in the multi-layered approach to the world of curtains, drapes, and window tint.
Some interior designers are looking for inspiration to women's fashion—specifically to the wispy, sheer blouses and pullovers more women are layering over camisoles and tank tops. The result is a layered, see-through window treatment, whether sheer curtains over half-opened shades, or textured curtains over sheer shades.

One legacy of the real estate boom in many suburban homes has proven hard to live with – dramatic floor-to-ceiling window. Created to maximize light, these windows are a tough interior-design assignment. Anne-Marie Chaker explains on Lunch Break.

The window look? "Sexy," says New York-based interior designer Mindy Miles Greenberg.
One critical thing that this window treatment article forgets to point out is that beyond heat rejection, there is a important reason why window tint is part of the mix.  Your top of the line or even affordable curtains and drapes will be damaged by heat and UV radiation in only a few years.  Color fading and fabric oxidation is quite quick with sun exposure.
The home tint protects your drapery and curtains from excessive heat and 99% of UV-A and UV-B radiation.  When you factor in the 15-50% ROI from energy cost reduction as noted by the recent IWFA energy study, the investment in home tint is quite compelling.