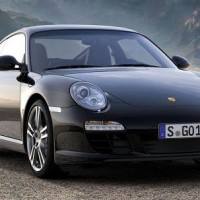 Some of the most useful reviews for products can be found in enthusiast forums.  It is surprising that only die-hard consumers that do it for the love, have the patience and money to buy products from different brands and in the process, developed a deeper understanding.  In this case, spareparts from UK has a magnificent post regarding his perception of paint protection brands and products.  A quick summary of the findings by spareparts in the UK:
Armorfend
Armorfend is, imho, very old school technology: This was installed on my silver grey CSL a few years ago – it was very thick, it was obvious, and it went yellow after a while. Was it effective at doing its job? Yes, but it was a relatively crude product. I am unsure if it can be sourced today, so it is safe to eliminate this as an option for anyone thinking about it. I eventually had the Armorfend replaced.
3M Scotchguard
3M ScotchGuard was touted a few years ago, and I also had my Polar Silver GT3 filmed in this about 5 years ago. It was a complete frontal kit with other selective areas filmed including the doors, sills, rear spoiler, bumper etc. It was one of the earliest 911s to be filmed in the UK, and the overall quality of 3M was superb: it was shiny, it was very durable. The only downside was that it could not quite cover the entire bonnet in one piece because 3M did not manufacture it (initially) in a wide enough film to cover the entire width of the 996 bonnet as it approached the windscreen. Against Polar Silver, the film disappeared completely and you could only see it when you looked very closely and knew where to look. It was durable, and despite many trackdays the film never let a stone through.
Ventureshield
Recently, I decided to try Ventureshield Ultra on the recommendation of many friends who had had their cars filmed in VS. The most remarkable aspect of Ventureshield is how thin it is. It is noticeably thinner and more pliable than 3M, and it is this quality that allows it to be easily applied and 'wrapped' around body panel edges making for what should be an invisible application. This time the donor car was a Basalt Black 911 and the car was to have a complete wrap front to rear, and there were no film 'joins' anywhere on the car. This was going to be a challenge! The quality of the install was ok with all edges wrapped, but the film itself fell far below my expectations.
Ventureshield film is reasonably glossy, but probably less so than 3M Scotchguard. Not great then. Importantly, the film evidenced flaws: both in the film itself as visible particles, and because it is so thin, the film showed stretch marks which looked unsightly and very obvious on a black car. Worse yet, the film failed on it's primary purpose: protection. Because it is so thin, a stone went straight through the film and marked the paint underneath shortly after it was installed. Despite being highly recommended, the product is mediocre at best, and I decided to have the VS film removed.
XPel
XPel Ultimate is the latest product in PPF, and is touted as the world's first 'self healing' film. XPel demonstrate the self-healing properties on their website - http://www.youtube.com/watch?v=fUqzFvRw4-A , and I can attest to trying that test myself (on a test patch of XPel, not my car!) and seeing the scratches disappear in front of my own eyes. It was remarkable. After being disappointed with Ventureshield, I decided it might be worth trying XPel. Full coverage too, so the results can be a direct comparison to Ventureshield.
XPel is thicker than VS, and it has a much smoother and more even topcoat than VS. It is glossy, and it is very even. The film has negligible flaws in the film itself – in fact, across the entire car, I can't see any flaws in the film itself. Unlike VS, it does not show any stretch marks, so the films is invisible against the paint. The combination of being a thicker film (compared to VS) and the very smooth/even topcoat suggests that it will be more resilient to marking and stone chips than VS. The application itself is superb, and 'full coverage' is genuinely full: everything is covered – more than Ventureshield covered – and they also covered the rear louvred spoiler. XPel does not cover the car in one piece, in particular from A-pillar through the rear quarter. There is a join, but you really need to look for it very very carefully to see it. When I first looked for it (and knowing where to look), I could not find it – it required a second and more detailed look to find it.