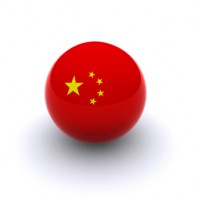 Fuwei Films is a leading Chinese PET manufacturing plant with products spanning many markets including electronics, food, and energy conservation.  They recently announced 2011 full year financial results.  These results give a glimpse at the growth inside China for PET products.  Although Fuwei seems to be primarily a BOPET manufacturer, they have expanding product lines and developing patent portfolio:
In August 2011, we received three utility patents from the Ministry of State Intellectual Property Office of the PRC. These utility patents relate to anti-condensation automotive window film, oligomer-proof automotive window PET base film and anti-flaming matte film for architectural heat insulation.
Their main BOPET lines of film grew from 501.5 RMB million in 2010 to 537.6 RMB million ($84.5 Mil) in 2011 representing a modest 8% increase; however their specialty lines of film which includes automotive window film products improved a substantial 60% rising from 88 RMB Million to 140 RMB million ($23 Mill) in only a year, accounting for more than the entire growth from 2010-2011.
Solar protection and paint protection films have been hot markets in Asia this year.  Eastman Chemical cites one of the reasons for their recent Solutia (Llumar, Huper Optik, V-Kool) acquisition to be the emerging strength of window film product in Asia.  This trend seems to be growing as we see not only US based firms showing growth, but also domestic Chinese firms capitalizing on this growth.