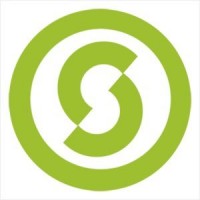 Some of America's most historic buildings are being retrofitted to become the most energy efficient and sustainable buildings in the country. New York's iconic Empire State Building recently insulated 6,514 windows by adding a layer of energy management film between re-conditioned window panes. A California based company, Serious Materials, was able to transform 90% of the building's existing windows just through retrofitting.
Window films can be the ideal choice for retrofitting older commercial buildings by helping to balance energy savings and occupant comfort while still maintaining views.  High rise buildings, as well as older historic buildings, tend to have expansive layers or floors of glass windows that add to heat load. Window film can help keep buildings cool while providing about an average of 6%-20% return on investment.
Traditional buildings consume almost half the total fossil fuel energy in Europe and North America. Eco-friendly Zero Energy Buildings (ZEBs) generate energy on-site through solar and wind technology to limit fossil fuel consumption and limit carbon emissions. Some such buildings operate entirely off the grid. Surprisingly, the concepts that are embraced by contractors who strive to build or retrofit existing structures are very flexible.
Not every historic building restoration can achieve a complete transformation to reach ZEB status.  There are ways to retain historic charm while making the building more energy efficient and yet comfortable for occupants.  Window film is one cost-effective alternative for historic buildings. It protects interiors from harsh UV rays, blocks summer heat gain through historic windows and improves winter insulation by preventing heat loss through single pane windows.
Currently, there are retrofits of historic or older commercial buildings that are achieving dramatic results in breaking the Zero Energy Building barrier. These are several exemplary older building retrofits that are setting the bar for complete building energy transformation.
The IdeAS Z2 Design Facility -  A San Jose concrete cube building built in the 1960's, the IdeAS Z2 Design Facility was transformed recently into a net zero facility through installation of a rooftop photovoltaic system, installing high quality insulation and by using innovative electrochromic glass that is  electronically tint-able using solid-state controls.
Salem Oregon's Painters Hall – Painter's Hall was retrofitted in 2010 to achieve zero energy status by becoming 100 per cent solar powered and uses excess electricity to pump water through a geo-thermal loop. Painter's Hall is a 1930s-built industrial building that has been transformed into an ultra-efficient, net-zero energy community center for the environmentally sensitive Pringle Creek development in Salem.
Wayne Aspinall Federal Building – The nearly 100 year old Wayne Aspinall Federal Building and U.S. Courthouse is being retrofitted to become America's first net-zero energy building of historic status. Steps such as adding window film and solar panels, geothermal heating and cooling, plus lights that adjust based on ambient conditions are all components of the retrofit. The Wayne Aspinall Federal Building and U.S. Courthouse is a three-story Second Renaissance Revival style building in Grand Junction, Colorado. Construction was initially begun in 1915.  Featuring arched first floor windows with sidelights, this historic three story building is a ground breaking example for combining historic preservation with principals of net zero energy consumption.
As the saying goes, "everything old is new again," historic buildings in the United States may no longer need to meet the fate of the wrecking ball. Preserving our past with an eye to the future may become financially feasible for the majority of us who long to see our architectural beauties restored.